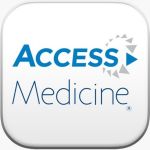 AccessMedicine is a platform that has earned great recognition in the leading universities of the world and has become relevant in the context of remote training of foreign students in Russia. It includes an extensive library of books distributed across clinical and preclinical disciplines. Access Medicine resources include more than 700 video and audio teaching materials, more than 10,000 hours of video instructions, and more than 400 clinical cases.
AccessMedicine is a comprehensive online medical resource that provides a full range of knowledge from the best minds in medicine.
No matter where your students are located, the AccessMedicine platform provides an opportunity for a comprehensive implementation of distance learning. It contains training courses for medical students, residents, nurses, paramedics, and medical practitioners.
It implements student feedback and group discussion, which is one of the most effective ways of learning. The emphasis is on discussion-based learning. This feature allows students to discuss, add their own comments and ask questions, as well as remotely highlight individual parts of the text in order to share them with others. Teachers can email you to recommend studying specific chapters from each individual book. The system allows teachers to exchange links with students, recommending specific titles, chapters, or sections of a book for them to study.
Video and animation can be used as part of a collaborative variable-role learning activity, where students can review assignments and then join small groups to analyze and discuss the material-in person or online-in a discussion club or in a virtual classroom. Hundreds of interactive examples with comprehension questions are prepared to help students think critically and improve their practical skills.
Access will last until April 29, 2021 via the link https://accessmedicine.mhmedical.com/. AccessMedicine is available in the local network of the university, for remote login, you can request a username and password in the library – biblioteka.volggmu@yandex.ru.
McGraw Hill conducts webinars for teachers, detailing how to most effectively use the platform for remote teaching to international students. We invite teachers engaged in teaching foreign students to inform the library about the need for such a webinar. The webinar is conducted by the company's representatives in English.
Lidia G. Borisova, Head of the Department Library Process Automation