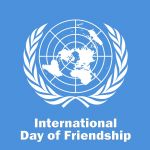 On 30 July, citizens of all countries celebrate the International Day of Friendship, which was officially established in April 2011 by the United Nations. On this day, it is important to engage in educational activities among students, the younger generation, which will in the future support and strengthen the basic ideas and principles of friendship of peoples, such as mutual understanding, tolerance, solidarity and respect for human rights.
The UN General Assembly noted that friendship allows building trusting international relations between people who preserve cultural diversity. The International Day of Friendship was proposed on the initiative of UNESCO, which defined the culture of peace as a set of values, attitudes and behaviours that reject violence and aim at preventing conflicts by addressing their root causes with a view to solving problems. The friendship that inspires the continuation of efforts to achieve peace. The UN proposes to observe the International Day of Friendship in an appropriate manner, in accordance with the culture and other appropriate circumstances or customs of their local, national and regional communities.
---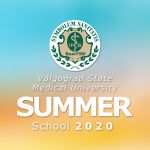 "Summer School 2020" (Summer online school) is an educational project that will be held at Volgograd State Medical University for the first time.
From July 15, 2020 to August 28, 2020 international and Russian students will be able to attend lectures by leading Russian and foreign experts, take part in seminars, master classes and consultations by Volgograd State Medical University Professors, the best graduates and senior students for free. The Summer Online School program also includes contests, quizzes and many other interesting forms of interactive education.
The project will be held on the "Zoom" platform. Links for connection are in the class schedule. Please note that the list of events will be supplemented, as well as changes are possible in response to student requests.
---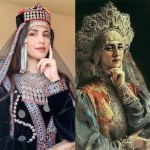 During the quarantine there was an interesting flash mob on the Internet, which was also supported by major world museums - the Louvre and the Hermitage. The participants, being at home self-isolated, decided to try themselves in a new form of creativity: they created photos, copies of famous paintings, choosing for this any work of Russian or foreign fine art.
During the flash mob thousands of people who are fond of art took part in it. International students of Volgograd State Medical University were also actively involved in this fascinating experience! Read more...
---